WE OFFER COURSES ACCORDING TO YOU AGE
Come and learn French as a family in Nice! You will follow one of our General French Courses, your child (9-15) will be in a Kids class with other children around there age (maximum of 6) and will follow an adapted French course.
Courses for young people and teenagers from 16 years of age.
Preparing for exams, standard and intensive courses, with a varied activities programme.
Sea, French & Sun!
The 30+ Course is aimed at adult students who would like to take part in an intensive French language programme with other people in their age group and with similar interest to them.
This stay combines practicing French with the discovery of different cultural aspects of the country. It is aimed at 'lovers' of France who, with the experience of age, would not be satisfied with a Standard French Course.
WE OFFER COURSES ACCORDING TO YOU AIMS
Improve your use of the French language by developing your knowledge of French grammar, enriching your vocabulary, training your oral expression and by practicing comprehension, pronunciation and written language. You can choose between a Continuous Course (20 lessons per week), an Intensive Course (30 lessons per week) or a Combined Course (20 lessons per week + individual lessons).
DELF, DALF, TCF, DFP, A level, Leaving Certificate, Abitur… Are you due to take exams? Our teachers will help you succeed.
This training is aimed professional French teachers from all over the world. Its aim is to perfect and/or update their linguistic, cultural, social and economic knowledge of modern day France.
Come to Nice with your class and perfect your French! Do you teach French and wish to give your students the benefit of a language stay on the French Riviera? Are you a student and would like to come with your class to perfect your French?
Do you have very specific aims, for example for your profession? Do you wish to develop your skills regarding these aims? Our team of French teachers will meet each one of your expectations.
Do you want to practise French but must stay at home? We can offer you remote courses that allow you to practise the 4 skills: listening, speaking, reading and writing.
General information
1 lesson = 45minutes
There are 5-8 students in each class with a maximum of 10
Your level assessment test (written and oral) take place on the Monday morning of your arrival (lessons start properly on Tuesday).
There is also a presentation of the school and the team on Monday, as well as a free guided tour of the old town of Nice in the afternoon.
Attention, if necessary, it is possible that certain morning lessons may take place in the afternoon (16.15-17.45, 18.00-19.30).
The teaching at the alpha.b French school in Nice
Communicative approach
Only by working together, student and French teacher, can one successfully learn French. For us, learning French comes via the notions of:
Confidence – Open-mindedness – Communication.
Our classes are constructed according to the results of the written and oral French test that you sat during your first morning in our school. This French language test, as well as the teaching programme, is constructed in accordance with the levels of the European Framework for Languages.
Our communicative methods allow an immediate and solid application of our knowledge of the French language:
Teamwork to write speeches, role play, debates in French, simulations, going around the table, recordings, real-life situations, videos, games…
A engaging approach to French grammar developed in le Livre de l'Etudiant (given on arrival) and regularly updated original documents (newspapers, stories, song lyrics, TV programmes, French radio, exercises…)
Our teachers (graduates and French native speakers) are:
responsible for the harmony and the dynamic of the group
Professionals with educational objectives
Able to motivate and encourage you
Certificates
French certificate
At the end of your language stay, you will be given a certificate from the alpha.b French School which will state the level you followed. On the certificate there will also be an indication of the number of classes you attended, the duration of your stay, the type of course and the names of your teachers.
Level certificate
On your request, it is possible to receive a certificate of your individual level. This certificate is awarded following a test constructed according the DELF model, measuring each of the 4 skills (listening comprehension, speaking, reading comprehension and writing). The oral skills are assessed in class by the teacher during the final week of the course, whereas the reading and writing skills are assessed by an individual test taken under exam conditions. The written test is marked by one of our teachers authorised by the CIEP to be a member of the jury of the DELF and according to the grading system used during the examination of the DELF.
Note: this individual certificate is not a degree.
I stayed  at alpha.b
to do a
Continuous French course for two weeks.

The teachers, Boris and Anouk,

were very kind, professional and helpful.

The groups were small and there was the opportunity to talk and use what we had learned.

The school offers many activities that can be done after class.

It was a really fun experience!

I would recommend everyone to study and discover the Côte d'Azur at alpha.b.
I studied French for 10 months at alpha-b. My stay was great thanks to alpha-b. To begin with, all the teachers were friendly. There were many opportunities to speak in class and as I am weakest at speaking the classes were really effective for me. The teachers always paid attention to my pronunciation. In addition, I learned not only about grammar, but also about culture, customs, slang and Nice. All this has been so beneficial for me. Thank you so much !
I stayed at alpha.b for 2 weeks and my experience was really positive. When I first wanted to register, there was a lot of courses to choose from, depending on the duration and my needs. The teaching methods are very dynamic. In my opinion, it was important that there was a maximum of 10 students per class. The activities that the school offers are varied and for all ages. I would definitely go back.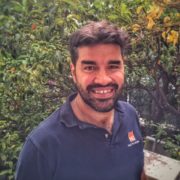 Opening Hours
Lundi au vendredi  : 8h30 – 17h30
Samedi et dimanche : fermé
Contact
Institut linguistique alpha.b
2 rue d'Angleterre
06000 Nice
Par email : Contact
Par téléphone : +33 493 160 036